Your generosity can help our dreams become a reality
Diabetes Research & Wellness Foundation ® continues to fund vital research into finding a cure for diabetes, while supporting growing numbers of people living with Type 1 and Type 2 diabetes. We ensure that only the highest standard of research receives DRWF funding to reach as many people as possible living with diabetes and in need of our support.
We rely on individual donations to enable our work to continue. We know that researchers are getting ever closer to finding a viable cure but now, more than ever, we need to inject time and money to accomplish the break-through. We hope that the lives of millions of people in the future will be dramatically improved thanks to our work today - and they will have YOU, the supporters of DRWF to thank!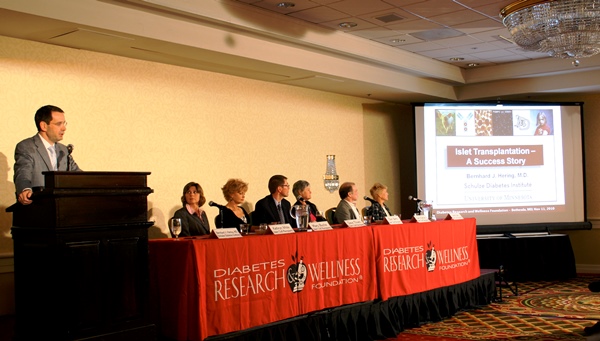 Making a donation
Your generosity can help the dreams of many become a reality. Please consider making a donation today.
You should be assured that your gift will be put to the best use and that your philanthropy is hugely appreciated, not just by DRWF, but by those people that we aim to ensure are 'Staying well until a cure is found...'
THANK YOU!