Tuesday, June 20, 2017 - 16:30
-
Friday, June 23, 2017 - 16:30
Clinicians and scientists from around the world, specializing in islet cell research will meet in Oxford this June when the annual IPITA congress will be held in the UK for the first time.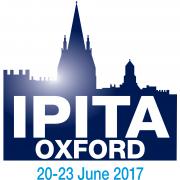 The IPITA (the International Pancreas And Islet Transplant Association) 16th International Congress takes place from 20-23 June.
DRWF is proud to be supporting the event, as it has done over the last 10 years, in line with the charity's commitment to islet cell research and transplants all around the world.
The scientific program for the event will cover all aspects of whole pancreas and islet transplantation (both research and clinical practice), with a specific focus on developing increased collaboration between the whole pancreas and islet transplant communities with the aim of moving towards an integrated, patient-centred approach to beta-cell replacement.
The event will provide the next generation of clinicians and scientists working in the field of beta-cell replacement with a forum to explore the full range of novel 'state of the art' technologies relevant to beta-cell replacement.
Find out more about DRWF-funded research here
Press Esc to close
Are you sure you want to register for this event ?